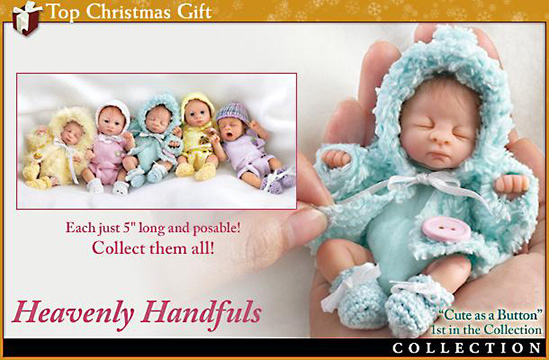 Heavenly Handfuls Sweet as you Please
Part of our miniature lifelike baby doll collection, this adorable set of miniature realistic baby dolls will warm your heart as you cradle them in the palm of your hand,.
Each is just 5" long and completely poseable.
Collect them all!
Masterfully handcrafted by talented artisans, these cuddly cuties are exquisite marvels of breathtaking realism. The finest quality artist's vinyl allows for incredibly lifelike detailing, down to the creases on the bottoms of each baby doll's precious little feet.
This Heavenly Handful set is one of the top Christmas Gifts, so order early.