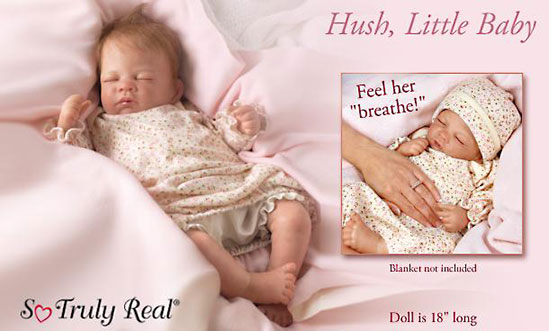 Ashton-Drake Hush Little Baby Doll
From the Loving Lullabies collection of the Ashton-Drake Galleries comes the lifelike baby doll, designed by acclaimed doll artist Waltraud Hanl.

This adorable sleeping baby in her floral-print baby gown and matching cap actually breathes! You can feel the gentle rise and fall as you hold her.