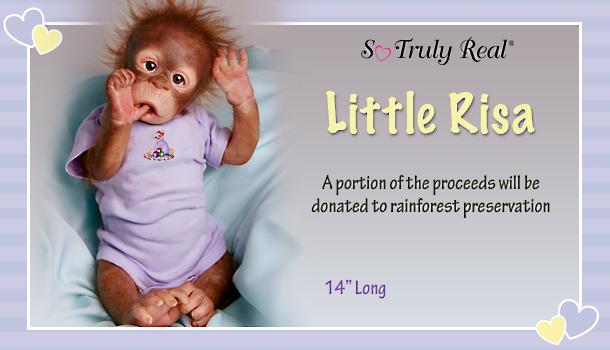 Little Risa Orangutan Monkey Doll
This Little Risa Orangutan baby doll is the first-ever So Truly Real baby monkey doll from artist Melissa McCrory.

This truly lifelike collectible baby orangutan doll is perfect in every detail, with collector-quality features of her face, hands and feet.

She comes wearing an adorable lavender baby outfit with a teddy-bear detail on the front.

And best of all, a portion of the proceeds from the sale goes to benefit the preservation of our beloved rainforests.