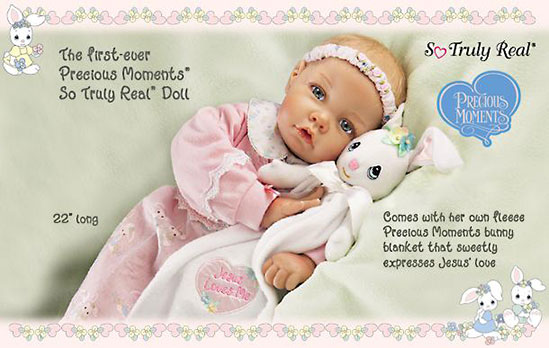 Jesus Loves Me Precious Moments Doll
Inspired by the Precious Moments creation of Sam Butcher, this is the first So Truly Real Precious Moments baby doll ever created!
She arrives in a pretty jumpsuit fashioned from exclusive Precious Moments floral and bunny prints, trimmed in lace.
Best of all, she comes with her own cuddly soft fleece Precious Moments bunny blanket, with an embroidered satin applique that sweetly expresses the love Jesus gives her.